Officers
President: Jordin Misfeldt-Wallis

I have been i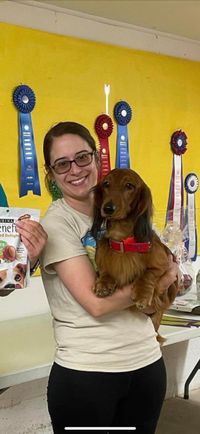 n the breed since 2004 when I showed in juniors. I fell head over heels for the breed pretty quickly and was welcomed into the Greater Portland Dachshund Club with open arms.
I enjoy competing in not only conformation but several performance events as well with having multiple titles on my dogs.
I'm excited to help encourage and educate the future generations for our incredible breed.
---
Vice President:

Georjan Bridger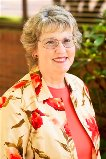 I've been a member of GPDC since 1983, and have served in most offices, and on most committees.  When I joined, the only event the club hosted was Specialty Shows. 
It's exciting to see how the club and dachshunds, have evolved during the years and are now so versatile in performance events. 
The membership are hard working individuals and dedicated to the sport and all things dachshund.
---
Treasurer: Ron Yann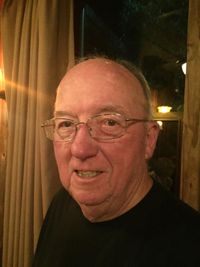 I am a retired accountant who spent over 35 years in the grain export business. 
I am the proud owner of four standard wire haired dachshunds and enjoy taking them to field trials, earthdog events, and conformation events. 
They keep me young.
---
Recording Secretary: Julie Nielsen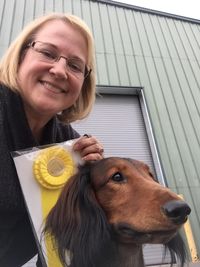 Julie joined GPDC in 1981 while looking for her first longhaired dachshund.  While her intention was to compete in obedience she gave conformation shows a try.  The result was American & Canadian Champion Rebel's Beau Jest L and her journey in dachshunds. 
During the past years she had held every office in the club, chaired multiple specialties, chaired many many field trials and has been secretary for field trials and earth dog tests.  Bedazzled Dachshunds began in 2003 when she acquired D & D Dazzle You v Niebur.  Dazzle became a dual champion and is the mother and grandmother of the Bedazzled pack.
Her highlights in dachshund competition are Absolute Winner at the 1994 Dachshund Club of America national field trial and the amazing career of Multi Best in Show and Specialty Best of Breed Grand Champion Platinum Ch. Bedazzled Grand Marnier of MT, also known as Milo.
Julie has said "I just can't imagine my life without a longhair".
---
Corresponding Secretary: Allison Wilsey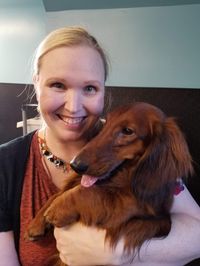 I've been a member of GPDC since 2018 after getting our first dachshund in early 2016.  I enjoy having our dogs participate in conformation and field events.  I'm a board member, maintain the website, and manage event hospitality.